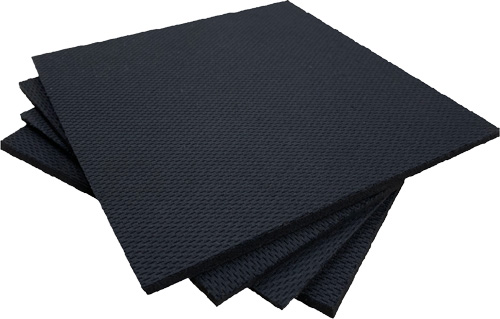 Bamboolite®
Bamboolite® is Acor NeoSponge™ with an improved, ultra-durable bamboo fabric top cover. This long-wearing, natural antibacterial and anti-microbial material offers outstanding cushioning. Tough on impact and shear, with breathable and porous properties, Bamboolite® is a perfect option for the most active user.
NeoSponge™
NeoSponge™ is a porous, synthetic rubber material designed to flex, have great durability, and be resistant to breakdown by water. It is form fitting and resilient. The many uses of NeoSponge™ include: elbow and knee pads, orthopedic braces, and orthotics.
Acor offers three styles of NeoSponge™ - with blue or black fabric, and with an ALL NEW BambooLite® top cover.
NeoSponge™
Black NeoSponge™ with blue or black fabric, or Bamboolite™ lamination
top covers in foot orthotics, padding